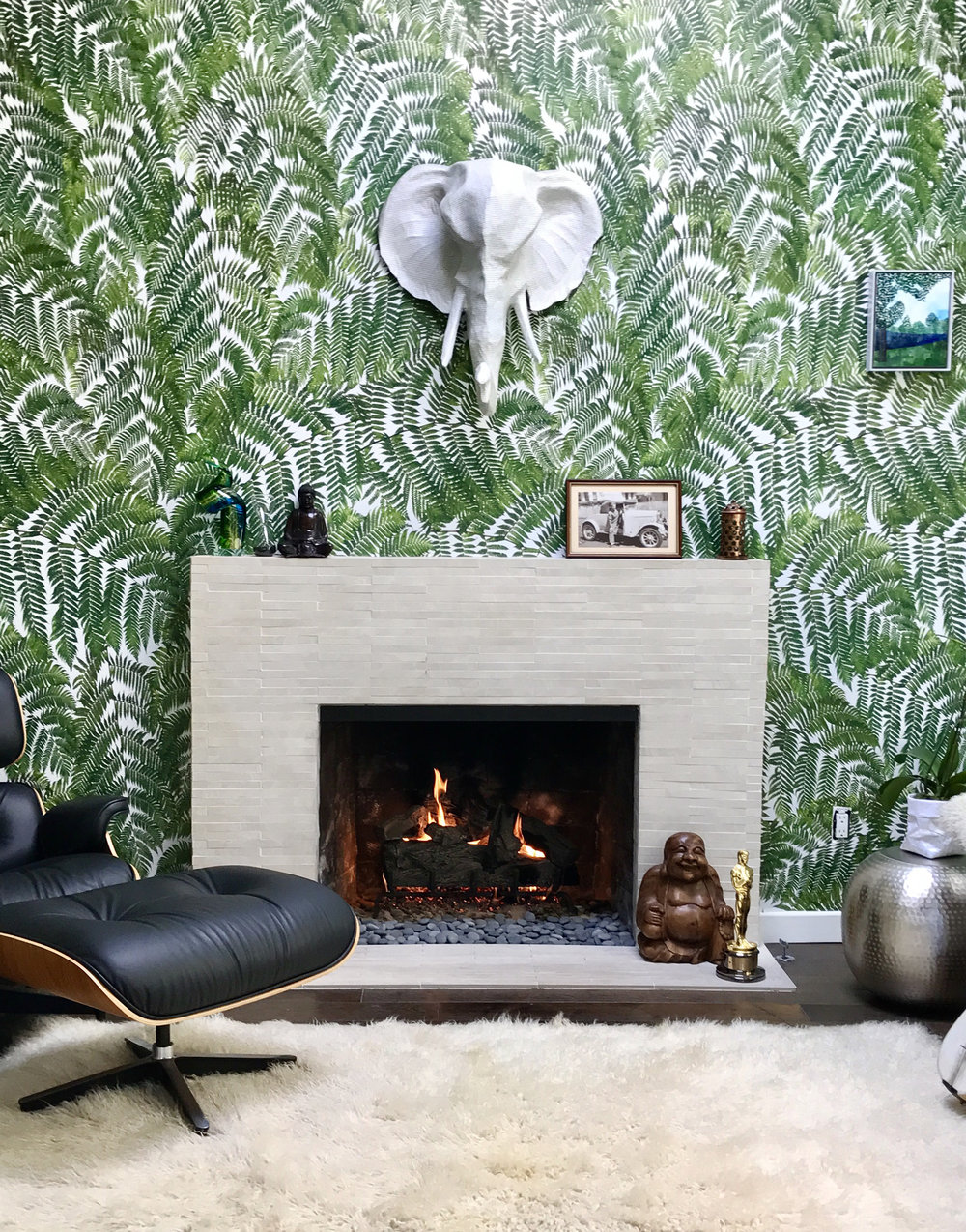 The Eye Behind Flie
From the moment he got his first camera at age seven, photographer Don Flood has been seeing the world through a different lens, finding inspiration in architecture, nature, and the human form.
The world has responded – Don's photos have graced the pages of Vanity Fair, Esquire, Elle, Marie Claire, French Glamour, In Style and Flair magazines. Beauty and fashion clients include Pantene, Cover Girl, Victoria's Secret, Clairol, L'Oreal, Showtime, Sony Pictures, Atlantic and Universal Records. His celebrity portraits include Jada Pinkett-Smith, Mary J. Blige, Ricky Martin, Jennifer Lawrence, Diane Lane, Naomi Watts, Eva Mendez, Jessica Biel, Janet Jackson, Snoop Dogg, Fergie and Adam Lambert.
How FliePaper Took Flight
FliePaper was born out of practical need when Don's eldest daughter couldn't find wallpaper she liked. Don found some blank wallcovering that would fit in his oversized printer, so he photographed roses, adjusted the scale and color, and boom – FliePaper.
Let It Flie
FliePaper has grown to over 100 wallcoverings, each one photographed and designed in-house. All orders are handled with care – scale and color are considered for every wall, giving each client the same thought and attention as that very first order.
Clients can even commission bespoke wallcoverings. FliePaper is featured in showrooms across the country. The buzz is so strong that it's also in the permanent collection of the Cooper Hewitt, Smithsonian Design Museum.
Follow FliePaper on Instagram @fliepaper where you can explore the hashtag #ISpyFlie to see it in action!